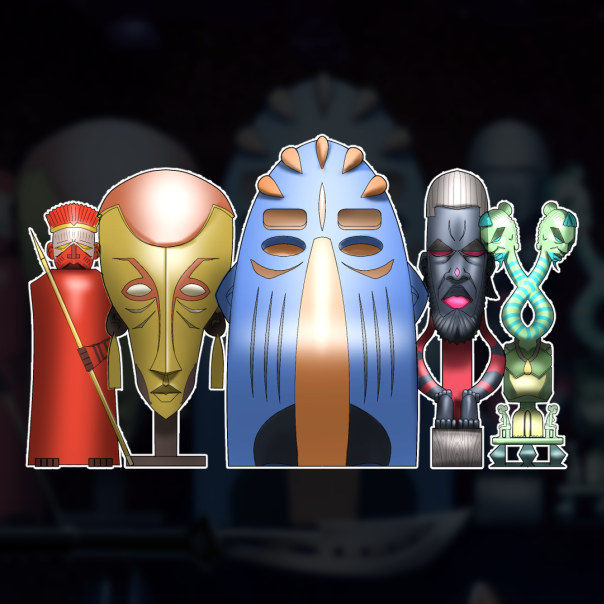 THE RISE OF THE AFRICAN CREATIVE INDUSTRY: A MIRAGE OR AN UNFOLDING REALITY? (Part 1)
While countless creative works had gone ahead in the past, the globally acclaimed Black Panther movie instantly became a hit, opening a door to a completely new world of possibilities for African creative works. Its phenomenal feats are too numerous to recount. For one, it became the first comic book and superhero film to be nominated for best picture at the Academy Awards, as well as the first film in the MCU to win an Academy Award. Though directed by Ryan Coogler who also co-wrote it with Joe Robert Cole, both black Americans, however, the work ushered in a golden age for "African" works. The movie did not only gross over $1.3 Billion worldwide, it equally broke numerous box office records, including the highest grossing film by a black director and broke twitter record for the most tweeted about movie of 2018, recording five million tweets as at February 12, 2018! It however did not stop there; it went on to surpass the Titanic to become the third highest grosser at the US Box Office. I have often wondered what made this phenomenal work stand out in the way that it did, there must be something.  In a panel of experts round table, at the American University of Beinut's (AUB) West Hall where the Black Panther's global influence was discussed, panelist Malek Jaofar, a Media Studies graduate at the university, gave a rare insight to this. In his express words, he said, "Black Panther cannot be dismissed as just another blockbuster Hollywood Film or comic book film. It has so much to offer especially in terms of representation of blacks and people of color on the big screen."
A couple of years after the emergence of the record-breaking Black Panther movie, where has the awakening left the African creative industry? Was the golden age of the industry merely a hype that disappeared the same way it appeared, more like a flash in the pan effect? I don't have all the answers, but one thing is certain, this phenomenal movie ignited something, it sparked an influence that would not go away anytime soon, not even in a couple of years. Late last year, the internet literally broke, when the news circulated that entertainment giant, Disney, had hinted about a collaboration with a Pan-African Entertainment entity, Kugali Media, founded by creatives from Nigeria and Uganda. The news spread like wildfire as Nigerian Creatives soon began to accept the reality that authentic African content ranked high on the international scene. The creative marriage between Disney and Kugali would be a first of its kind collaboration as the two would create an all-new, science fiction series coming to Disney Plus in 2022. The title of the highly anticipated work, "Iwaju" is in the Yoruba language, it simply means "The future" and is set in futuristic Lagos. The work trended massively in December, 2020 and gave the African Creative Industry a good image projection in the media. In a way, the news again amplified a world of possibilities for African creative works already heralded and ushered in by the Black Panther movie. When one of the visionaries of Kugali was interviewed about this milestone, he had this to say, "Most of what you find out there in Africa is being told by non-Africans, and it is crucial to us that Africans tell their stories." I cannot agree less. This had been one of the contentions of the late legendary African writer "China Achebe" about the need for Africans to tell their own stories.
Though a lot of people are unaware that Iwaju would not be the first African story pitch to get Disney's attention. 2018, the same year the Black Panther movie was released to the big screen, Disney made public the news of an African fairytale story about an African princess "Sade" they intended to embark on. The story revolved around the protagonist, Sade, who through the help of newly developed magical powers, saved her Kingdom. Sadly, since the announcement by the entertainment giant, nothing has been heard again about the project. Iwaju, we are convinced will certainly not go this route but beyond all these, this is to tell us that the rise of the African Creative industry is certainly not a mirage, it is an unfolding reality that is fast emerging and it is evolving faster that we realize. This cuts across both the comic and the animation industries, which is our key focus here.
There is no denying that the question had erupted before now that how can you tell an African creative work? What is the "African-ness" in a creative work? I will tactically not dive into this ocean of controversy because it is really not necessary. An authentic African work, comic or animation is easy to tell the same way our stories and culture are so easy to identify. Unlike before when African creatives might not rate their works so high, authentic African work now has huge potentials on the global space and the sooner African creatives wake up to this the better for them. There is something that intrigues the West about the uniqueness of our culture and way of life. Bolanle Austen-Peters, a Nigerian frontline creative in a class of her own, taking stage plays to a completely different level, told CNN on the set of her African stage play classic, "Oluronbi", "I want us as Nigerians to own culture, to use our culture to buy our influence in the world. Our culture is powerful and it is important we begin to see this as a commodity."
I really cannot finish this piece at a stretch as much as I love to. I am trying to avoid unnecessarily long articles. I personally run away from such myself often times. I still have two or three more creative works to x-ray. This I shall do when I get the opportunity to sit down and type again. On this particular article, a plate of Nigerian Jollof rice, peppered chicken and a glass of fresh juice gave me huge motivation to type, chuckles. So, till next time when I get to continue this piece and probably finish it, cheers!
Ayo Makinde is the visionary of comicsDI
He writes from Abuja, Nigeria.