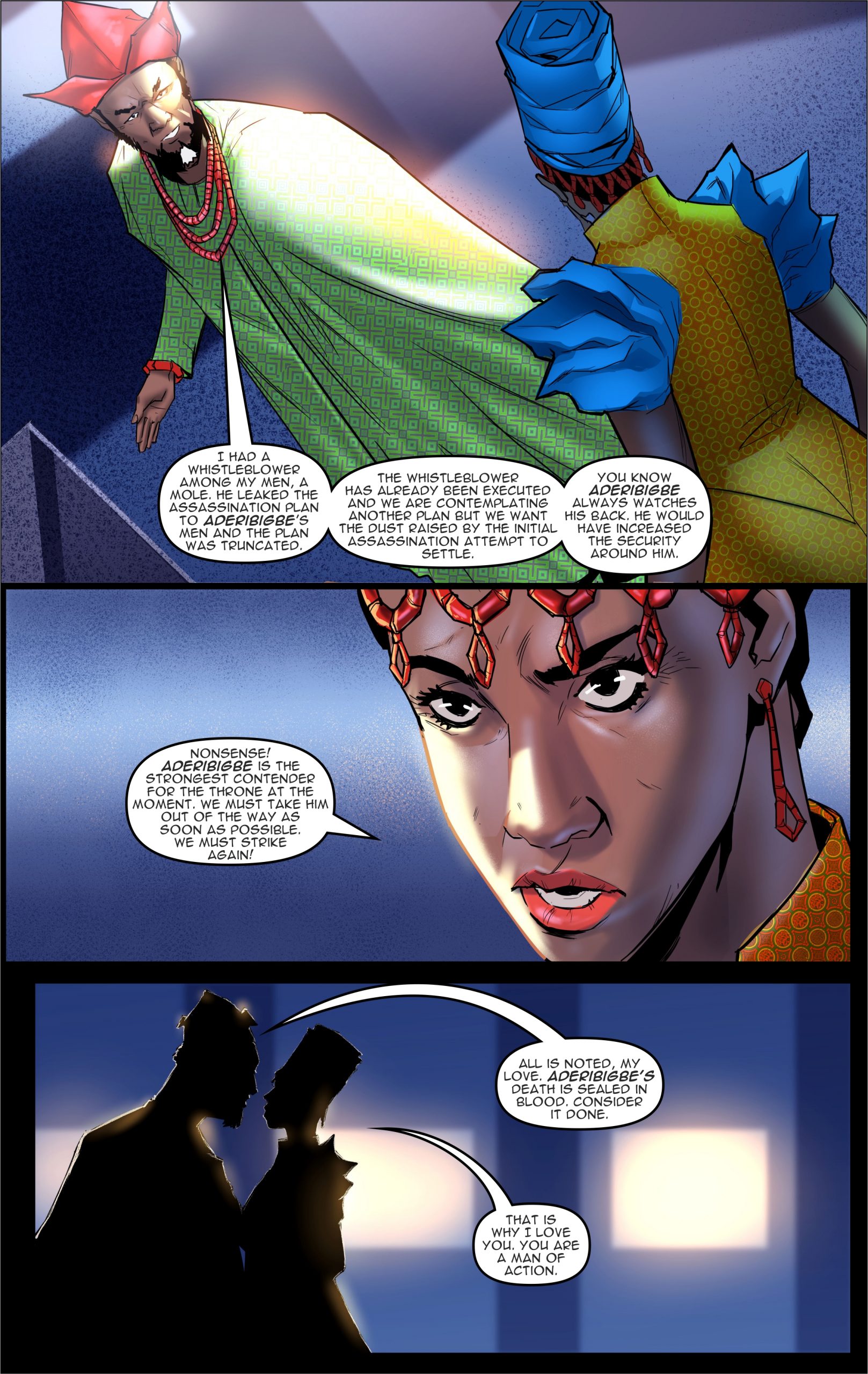 LAGELU, the Kingdom on Four Hills (Season 1, Episode 21)
These guys are not smiling….. some things are beginning to fall in place though; Scorpion was actually working for the queen all along when we actually thought one of the brothers engaged him to take down one of them. I wonder how strong of a villain the Queen would turn out to be. We never can tell yet but I see a cluster of villains emerging from this saga.
Let's do this again next week when we bring you the 22nd Episode of the Afrofuturistic Comic Web Series. Till then, stay on top!