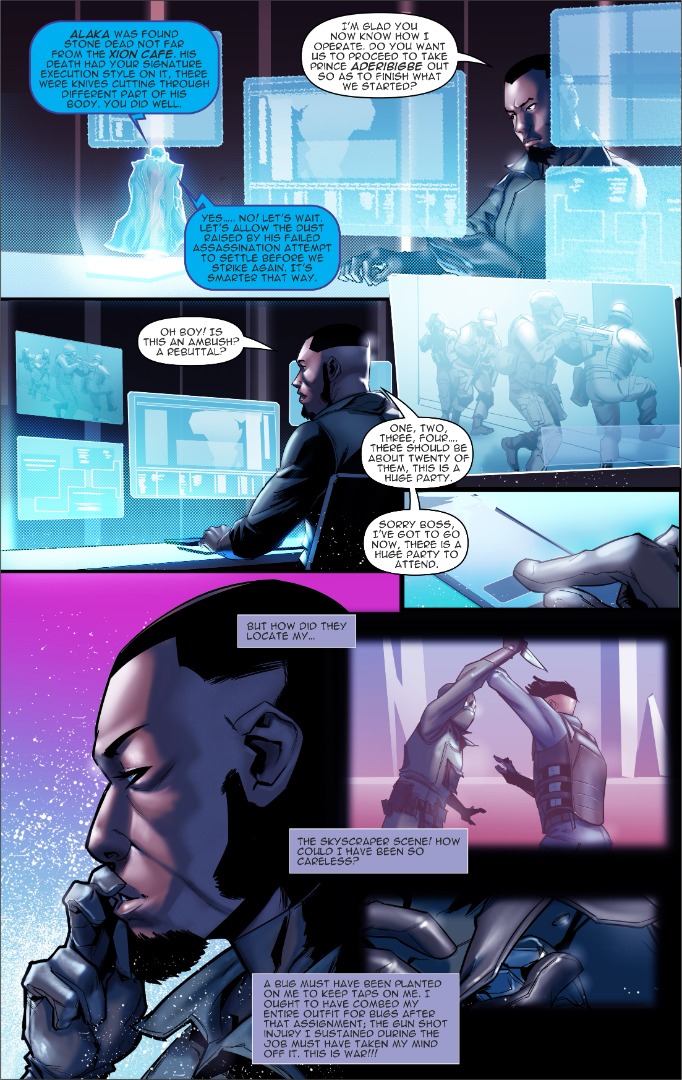 LAGELU, THE KINGDOM ON FOUR HILLS (Season 1, Episode 15)
I am sure you remember Scorpion, the mysterious assassin  from episode one, we get to see him again here. We've entered the Den, fasten your seat belt as we gradually reach a tipping point in the story.
The heat is finally on! I am beginning to suspect a mind crippling conspiracy somewhere.  See you again next week as we bring you episode 16 of the Afrofuturistic Web Series. Till then, stay on top!