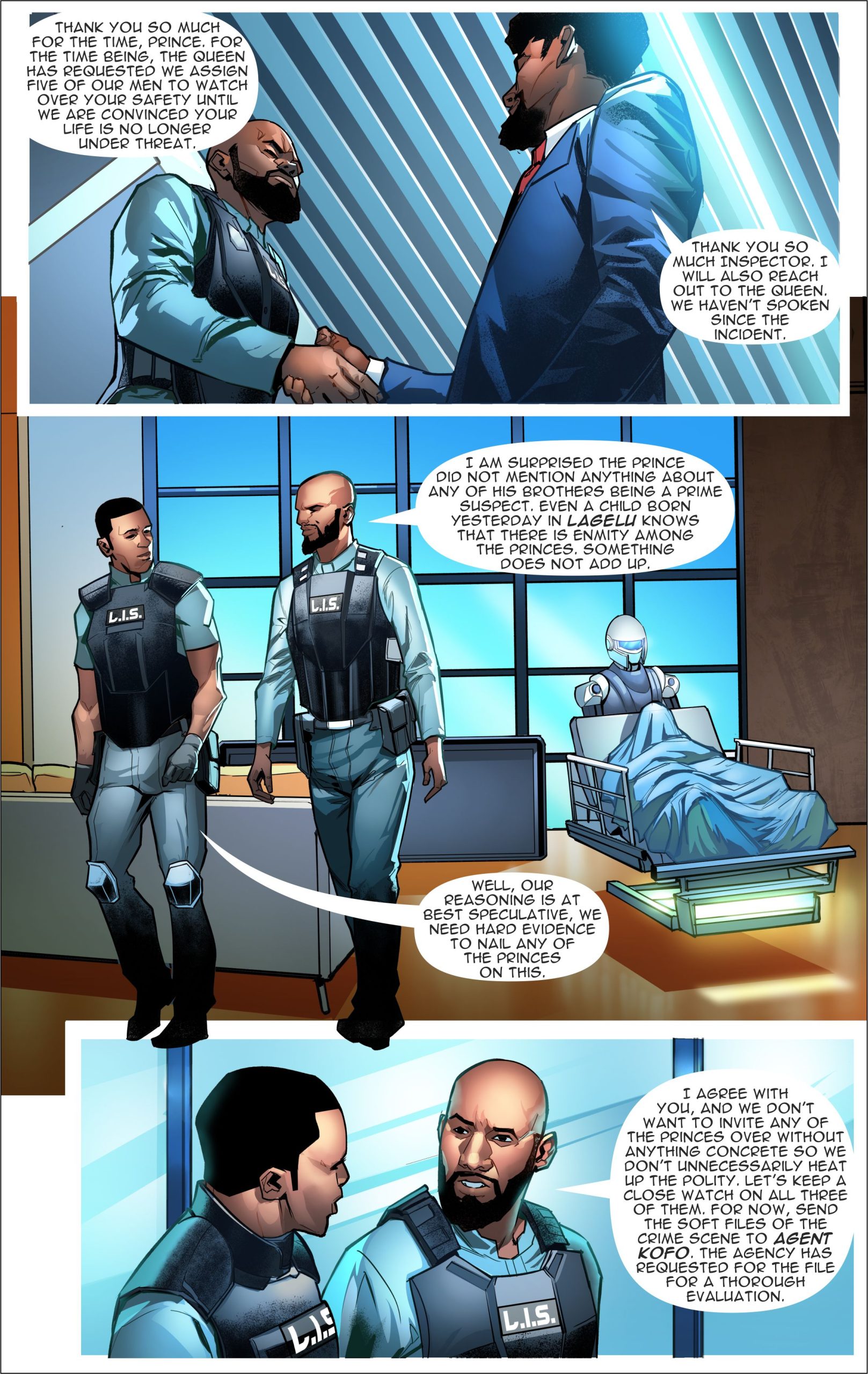 Episode 5. LAGELU: THE KINGDOM ON FOUR HILLS (SEASON 2)
Suspicions, speculations, powerplay, politics, tainted intentions and complicated characters with some very mad twists…so much to look forward to in this season of our Afro-futuristic comic web series. It appears the Professor-Prince does not want the interference of the Lagelu Intelligence Service in taking down Prince Aderibigbe; the person he perceives to be the most ambitious contender for the Ivory Throne. We all know the Professor is a highly cerebral personality, perhaps he has his game of chess he is plotting in the background, you never can tell.
We do hope you have enjoyed the Lagelu teaser episodes for "Nightfall" Season two of Lagelu: the Kingdom on Four Hills. It does not end here, it certainly can't, it has only just begun. The story will be back in an intense digital comic book in August, the exact date will be communicated, this will climax in the release of the intriguing hard copy graphic novel later this year…. be prepared, we are about to take a deep dive into the ocean of authentic Africa story telling!
See you in August!