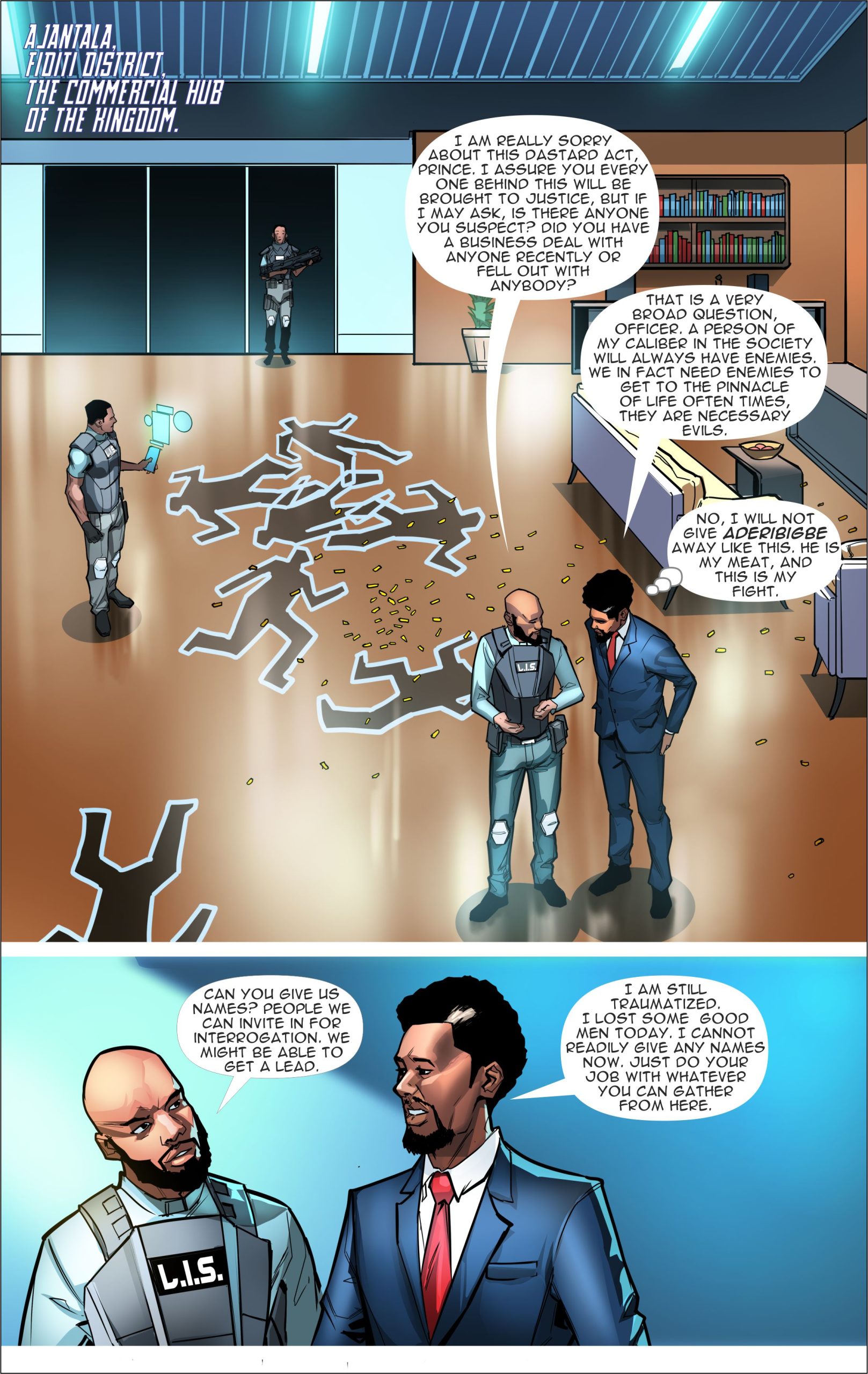 Episode 4. LAGELU;THE KINGDOM ON FOUR HILLS (SEASON 2)
Finally, the story revolves back to where Season one ended! I know you all have been waiting for this, but a little suspense is good for the mind, chuckles. At the end of season one, we see Professor Aderopo's office at Ajantala, Fiditi District under siege by assailants purportedly by his elder brother "Prince Aderibigbe." What was most shocking about this adrenaline pumping scene was the fact that no matter how much the assassins shot at the Professor of Archaeology, no bullet penetrates his body. Does Prince Aderopo have a special healing power like the X-men's Wolverine or is there more to the prince than meets the eyes? Somehow, I have a feeling that there is something mysterious about the Professor-Prince that we are yet to see in this season.
Next week is the last teaser episode before we give a release date for the comic book and then the graphic novel of Nightfall, Lagelu the Kingdom on Four Hills Season 2. Be prepared, as what you have seen is nothing compared to what is coming!