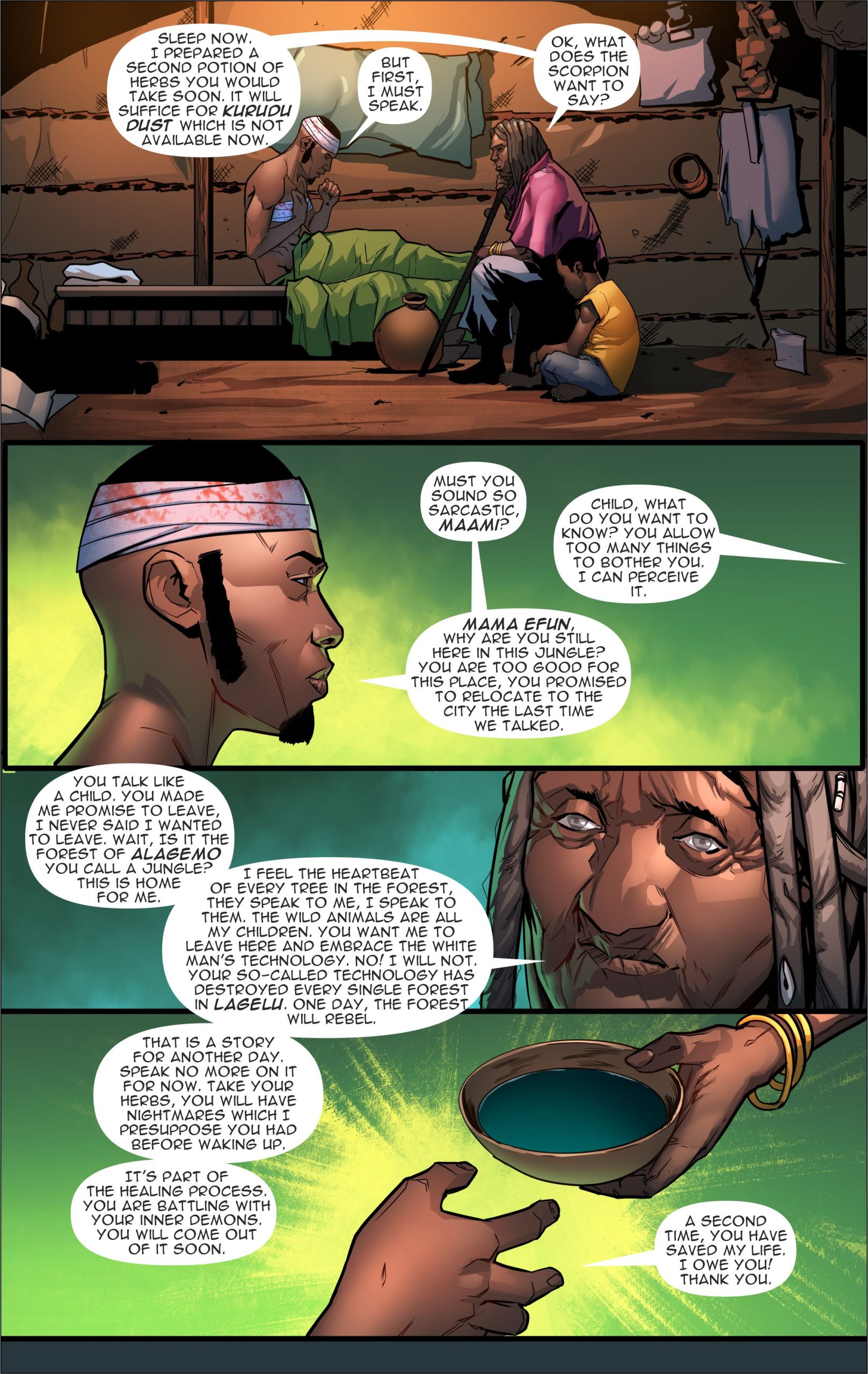 Episode 3, LAGELU; THE KINGDOM ON FOUR HILLS, SEASON 2 (NIGHTFALL)
Mama Efunyela strikes me as a very complicated personality though I would want to believe there is a whole lot behind what has come to make her what she is.
Also, Scorpion's statement, "A second time, you have saved me. I owe you" carries in it so much depth.  Mama Efunyela never appeared in Season One of the Afrofuturistic story, so if the Scorpion, the most wanted assassin in Lagelu is saying the weird old woman saved him at some point, it can only mean there are missing puzzles in the story yet to be unveiled and which we should expect to be unravelled as the story progresses.
Just a hint on next week's episode, in the coming week get ready to meet the "Squad" the combatant arm of the Lagelu Intelligence Service (L.I.S.) as the story revolves back to where season one actually ended. Don't miss it!