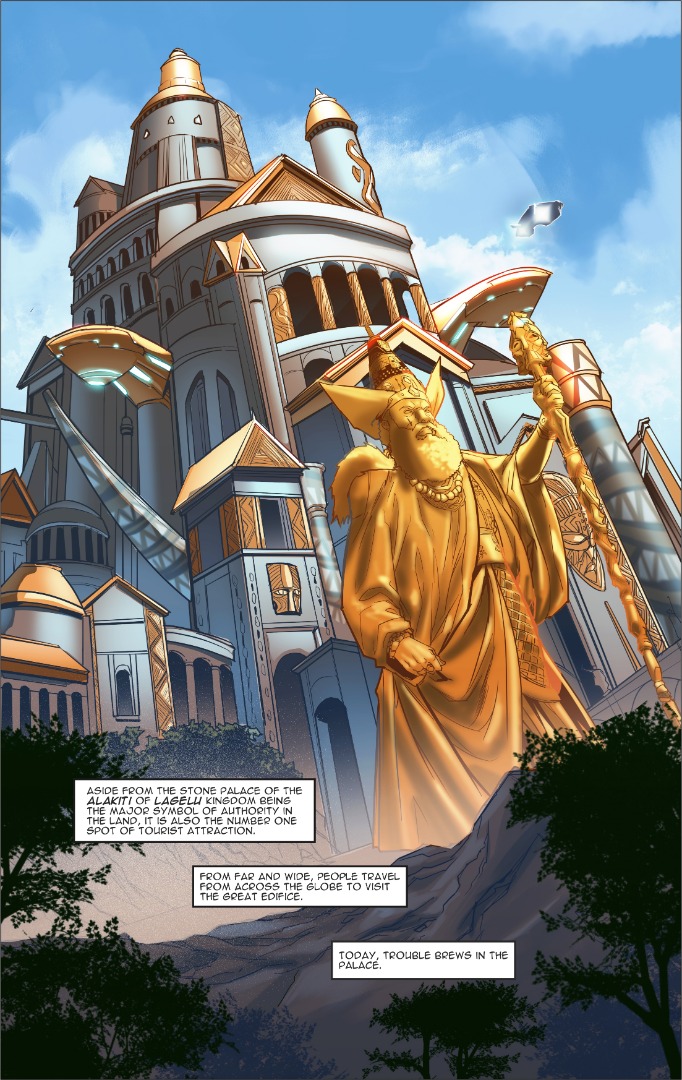 LAGELU, THE KINGDOM ON FOUR HILLS (Season 1, Episode 9)
I am sure you can already read my mind right now. All I want to do is just sleep, wake and gallivant in this paradise of a palace! what else matters? chuckles.
The most interesting thing about today's episode for me is the fact that the palace art has been one of the most challenging art to put together so far on this season of the web series. We have spent weeks upon weeks sketching and re-sketching without getting the original  concept we wanted. Perhaps  why it was such an herculean task was because we had the challenge of blending an epic fantasy concept with a sci-fi concept while infusing some African  elements to it. What you see before you is the  result of several weeks of brainstorming on the creative concept. I am glad we finally knocked this off. So much sweat for just an episode.
I am eager to see what kind of trouble is  brewing  in the Stone Palace. Let's see what erupts as we bring you the 10th episode next week. Till then, stay on stop.
In case you are wondering what "The Alakiti of Lagelu" means, we refer you to episode 1, for clarity on this. cheers!