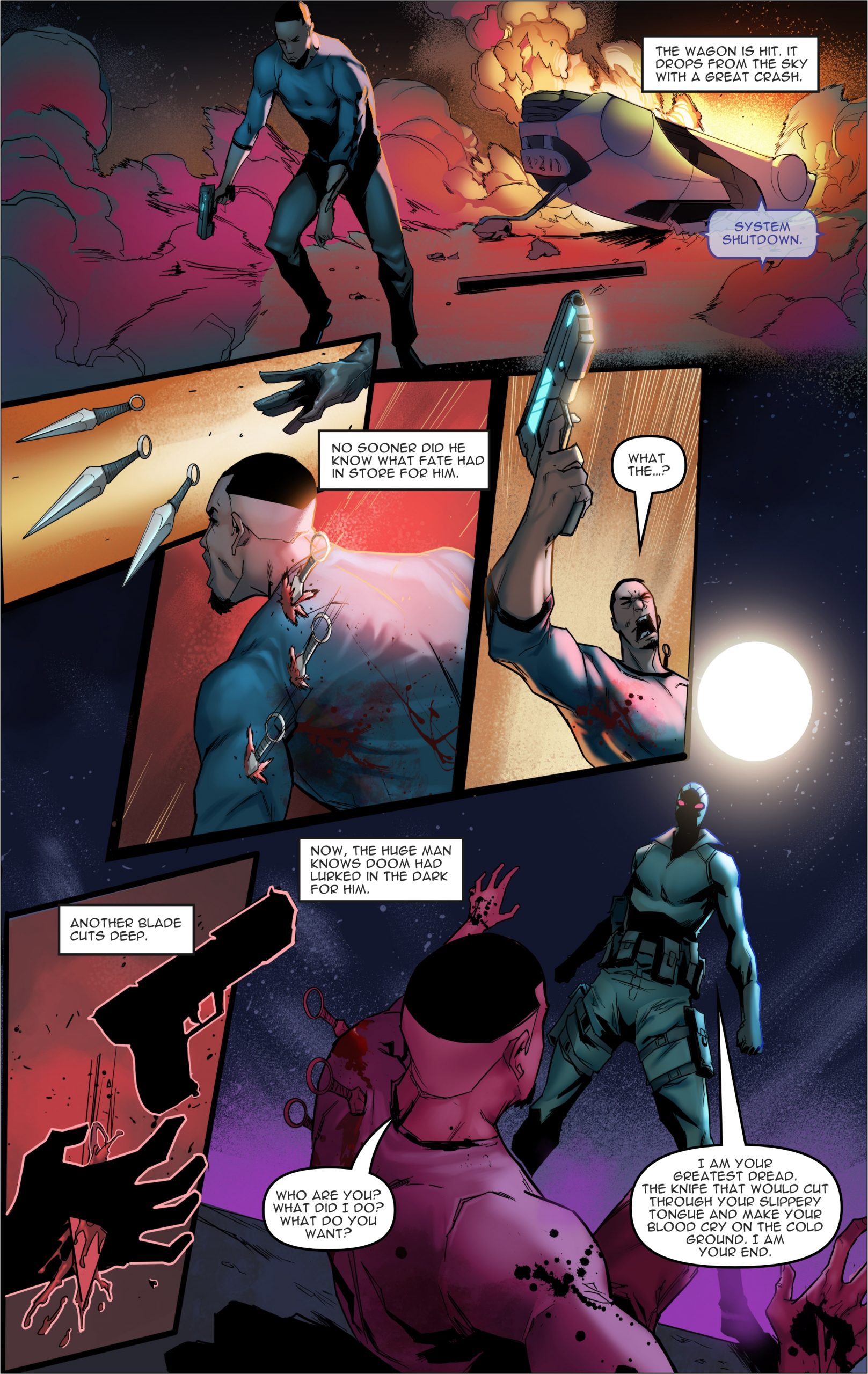 LAGELU, THE KINGDOM ON FOUR HILLS (Season 1, Episode 8)
I was hoping the Scorpion would at least show some mercy. The knife cuts that decorated the body of his victim was more than enough torture. Apparently, that dude has no human feelings or iota of mercy in him. Too bad for the departed! But all these are still a prelude to who the Scorpion really is.
We have some not too pleasant news for you tonight but hey, looking at the bigger picture of things, it's all for the long term good of the title. We will be going off the radar after the 10th episode but resume promptly after two weeks of going underground with more action, thrills and intrigue.
Till next week when we come your way with the 9th episode of the Afro-futuristic Comic Web Series, stay on top!