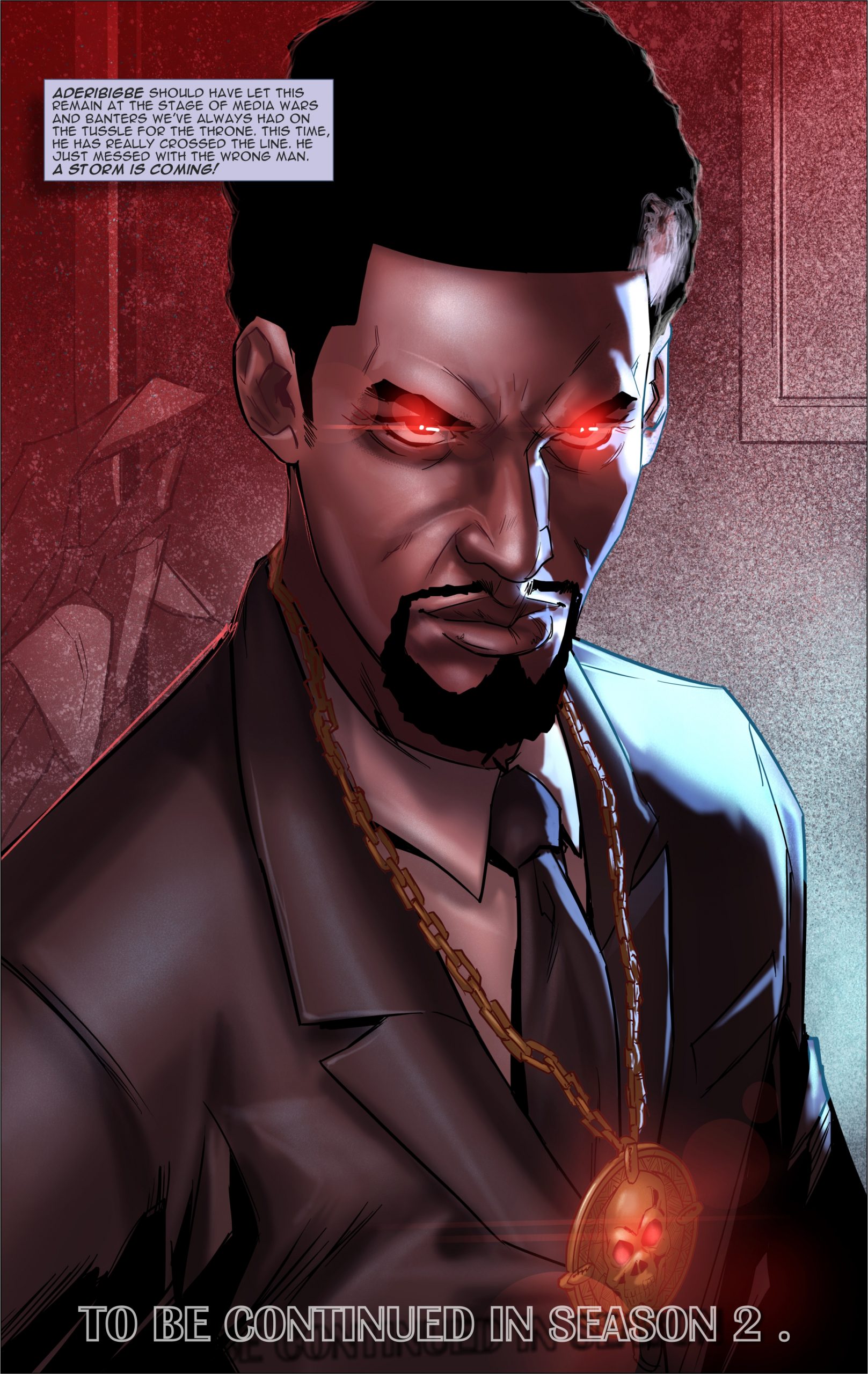 LAGELU, THE KINGDOM ON FOUR HILLS (Season 1, Episode 25)
And it's a wrap! What an ending. Both the artist and colorist really brought their A-game on board here! I could hardly take my eyes off the vibrant colors and master strokes. Big-ups to the creative team that crafted this work. You guys are the boom!
The heat is on!!! A big thank you to all our numerous fans who have gone with us on this tedious yet exciting journey this 25 weeks, though I dare say, this is not even close to an ending.  We are about to behold the birth of an explosive beginning. Now, the story can begin! Watch out for a release next week Friday from comicsDI where we will give you a hint of what to expect from Season 2 and we shall also unveil, officially the title of the season two of the Afrofuturistic tale. Make sure you don't miss it!
Many fans have observed how Lagelu reminded them of Black Panther's Wakanda. A fan even commented that Lagelu is simply an extraordinary world where Wakanda meets Game of Thrones. Well, the story has barely scratched the surface and in the season to come, Lagelu makes a detour, coming from a really unexpected angle. One that will intrigue you and send chills down your spin.
Anticipate!