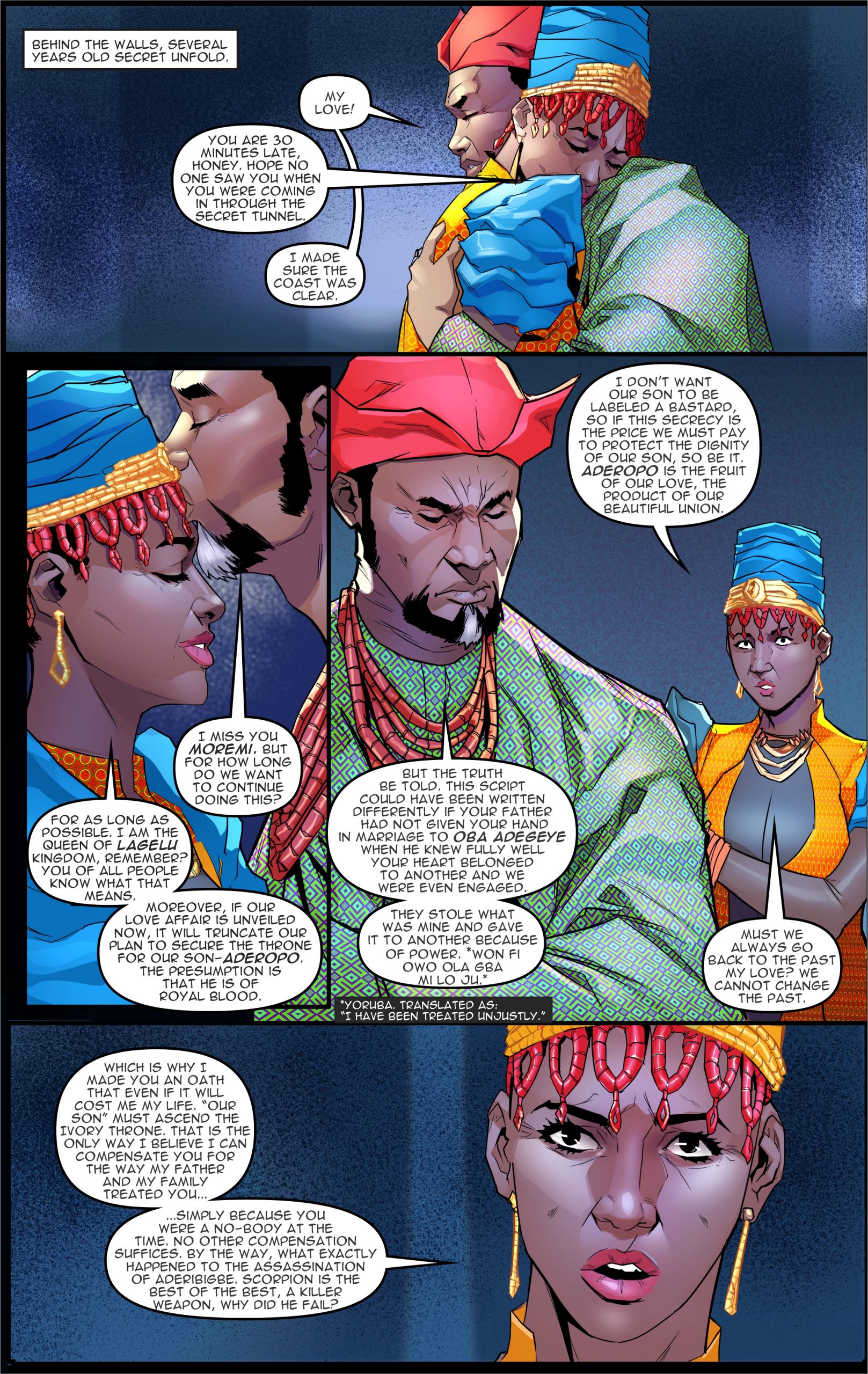 LAGELU, the Kingdom on Four Hills ( Season 1, Episode 20 )
Revelations! Revelations! Revelations! Now I'm dumbfounded. This was way  beyond what I was expecting to unravel…… That Aderopo is not of Royal blood? gissss! What a mess. I wonder what else is coming. This one is enough to set the whole palace on fire.
At this point in the story we want to apologize to our numerous fans that we have some not too pleasant news. Lagelu has been running for over three months now interestingly and in a couple of weeks we shall  be drawing  the curtain on season 1 of the intriguing story. We have taken a sneak peak into the script of Season 2 and all we can say is; season 2 of Lagelu is a complete paradigm shift. Don't let's say more than that for now so that we will not give too much away.
Let's do this again next week when we bring you the 21st episode of the Afrofuturistic comic Web Series. Till then, stay on top.