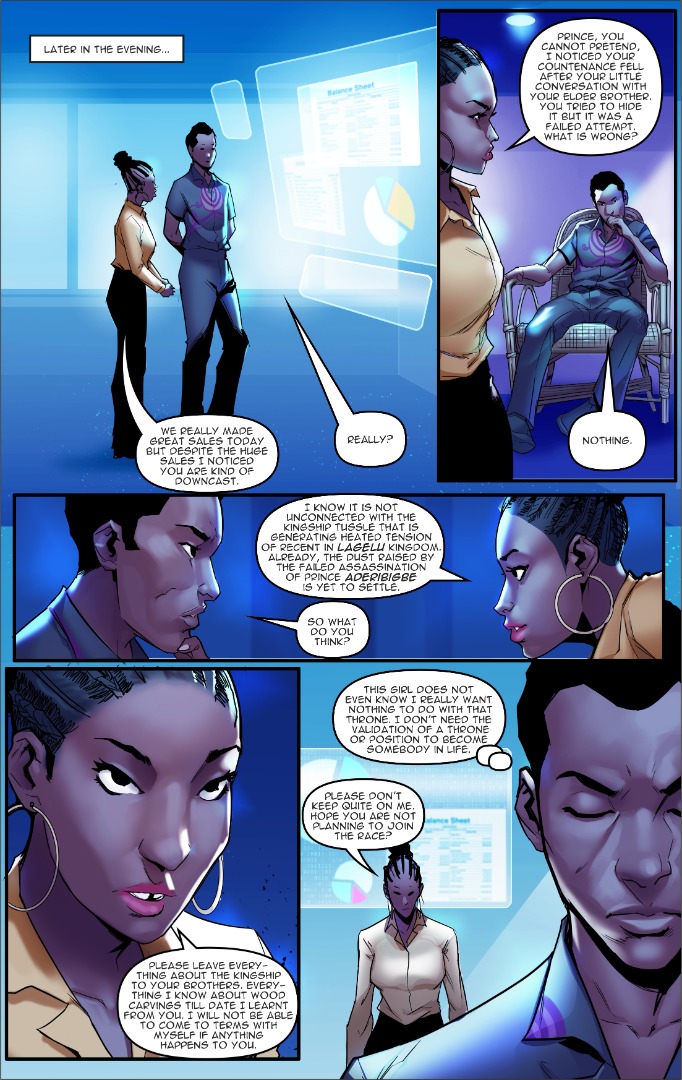 LAGELU, THE KINGDOM ON FOUR HILLS (Season 1, Episode 14)
Atimes the path chooses a man, sometimes a man chooses the path. One of the mysteries of life, right? Adeyemi was born a prince, now he chooses primarily the life of a sculptor and wood carver but what does he do with the cloak of a prince ? Can he totally push it aside?  Next week, we visit the Den, it's going to get really hot inside here, you can't afford to miss it!
Till next week when we bring you the 14th episode of the Afrofuturistic  Comic Web Series, stay on top!