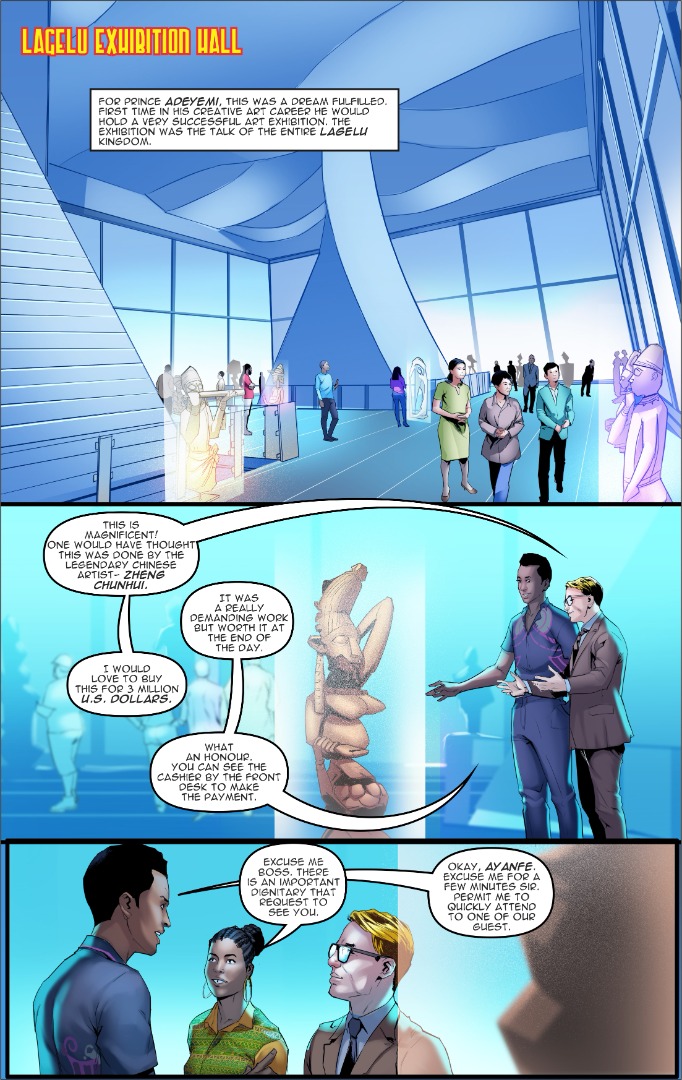 LAGELU, THE KINGDOM ON FOUR HILLS (Season 1, Episode 11)
Talk about having a very relaxing break! I've missed you guys so much but then it's time to get back to work. I'm glad we kept our promise, we are back! And what an innovative event to resume to; an art exhibition in the futuristic African Kingdom of Lagelu. Too many things are in store in this second half of the season. Just sit back, grab a bottle of chilled coke over a pack of hot popcorn and let's enjoy the ride!
When we return next week with the 12th episode of the Afrofuturistic Web Series, we will see who our important guest is. Till then, stay on top!