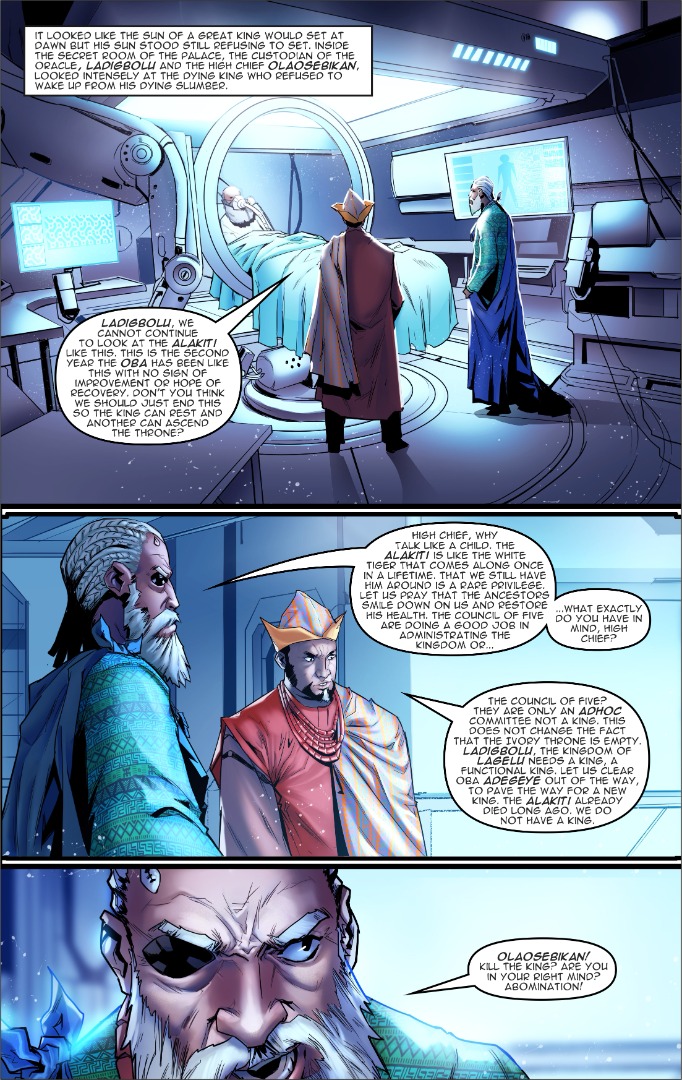 LAGELU, THE KINGDOM ON FOUR HILLS (Season 1, Episode 10)
Hummmmmmmm… I smell  a rat! Definitely, the High Chief must be up to something. Maybe it's not only the princes that have an eye on the throne. Now, how does that really play out? We never can tell yet. Sadly, this is where we will be drawing the curtain till we return after the next two weeks. I can assure you that  when we return, we are bringing down the roof with more mind blowing action, spellbound story telling and intriguing plot twists. You will certainly see some fireworks that will leave you bedazzled. However, while we are gone, if you intend to reach out to us on anything regarding the series: an observation, a point, a comment, please feel free to reach out to us on  admin@comicsdi.com or you can shoot me a direct mail on comicsdi2x@gmail.com.
This is where I will be dropping my golden pen, sorry, I meant my keyboard for now. Thank you so much for following the Lagelu Story  as the story gradually unfolds. We will be back, that's a promise!